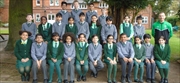 Exceptional Results
I am delighted to inform you of our exceptional Year 6 Results. While the Roll of Honour will follow shortly, I can confirm that our Year 6 pupils were awarded 15 Academic Scholarships and received an astounding 23 Grammar School passes!
These results stand as a tribute to our Year 6 pupils' diligence and I'm sure the whole school community will join me in offering them our congratulations.
Well done Year 6!
Important Information!
Ruckleigh School is now open to all pupils in Nursery, Kindergarten, Year 1 and Year 6 as well as the children of key workers in all other year groups. All other children are being taught remotely.
Ruckleigh School, Solihull
Founded in 1909, Ruckleigh is a thriving co-educational, independent day school catering for children aged between three and eleven years.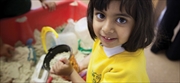 New Parents
If you are thinking of sending your child to Ruckleigh, please take a look at our online Prospectus and Information section.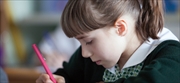 Parents Area
Sign into your account and access our online parent services where you can access messages and view personalised calenders for your children.